Why did we create a job website for UX Designers?
My partner and I love to study UX Design and related areas.
We wanted to validate some product ideas to learn about the process. We thought that if we had a job board for a niche, we would find people and companies interested in it. So we put together our love for this area and started to validate it for UX Design.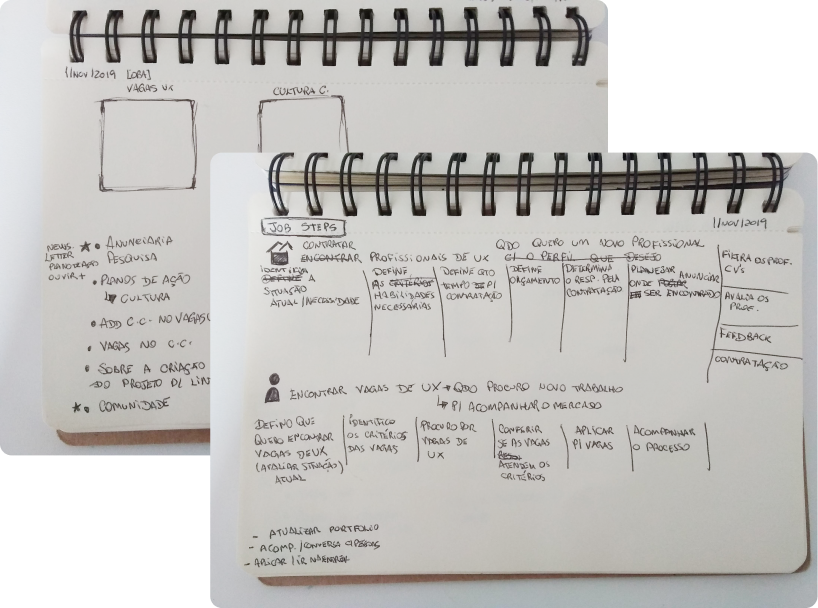 Announcing on LinkedIn
The website was ready and with fresh open job opportunities. Now it was time to launch! We created a page on LinkedIn and boost the first post with $4. As I've earned $50 on advertising credits on LinkedIn, we created more campaigns with zero costs.

User research
We wanted to identify who were those people interested in the site, their main challenges, and motivators
The survey was emailed to 269 subscribers and it was also available on the website as an exit pop-up. 187 opened the email: a ~ 70% opening rate. 33 answered the survey.
The research had no significant statistics as it was a small sample. It was useful though to take insights for improvements on the website, identify some patterns and encourage the continuation of the project.

Creating connections and sharing inspiring stories
I interviewed and published stories of people that came from different fields (e.g. architecture) and who successfully transitioned their careers to the UX Design field.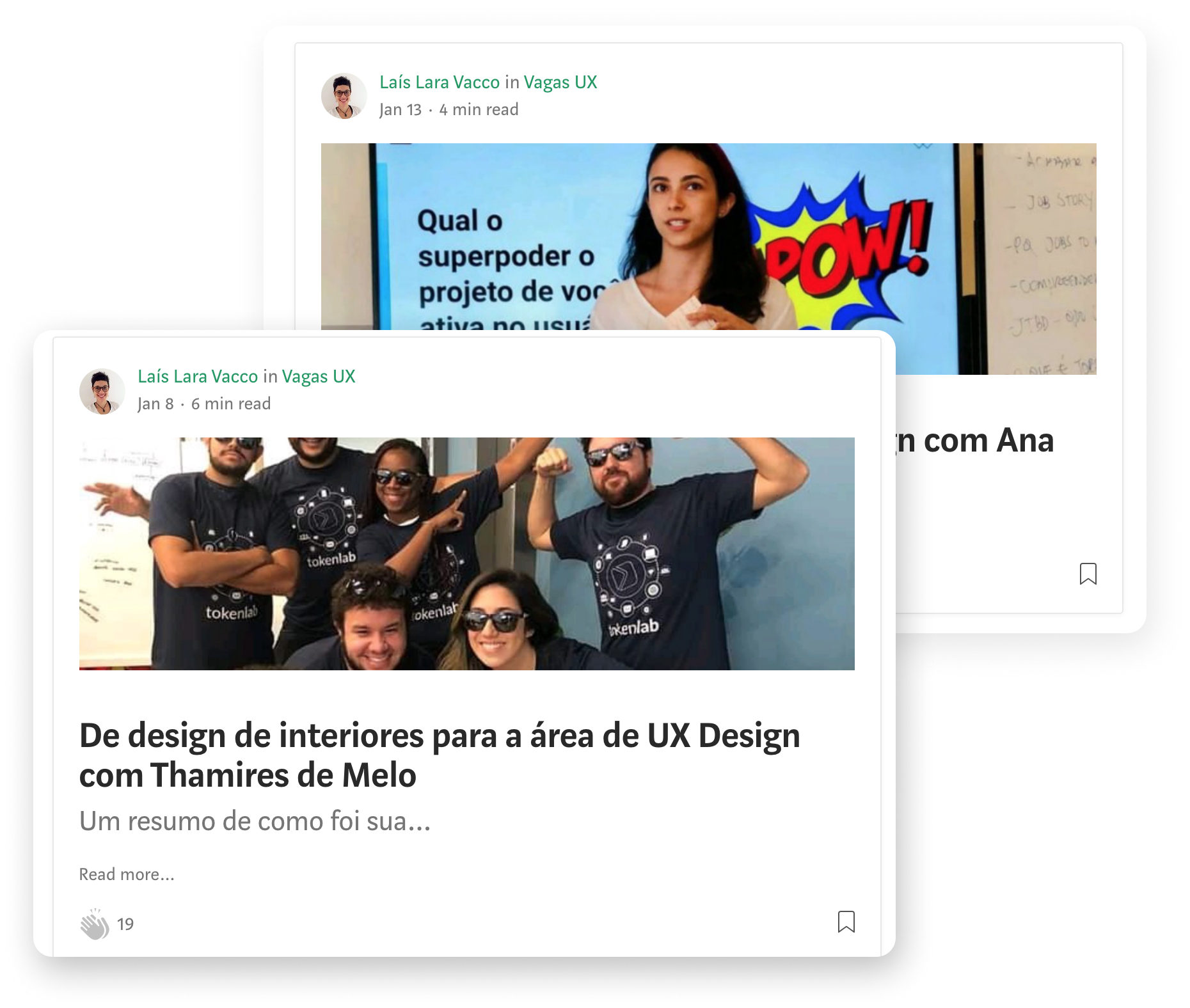 The purpose of these articles was to:
Encourage other people to find their own journey when transitioning to the UX Design field• Create connections between those who wanted to transition to this field with those that already done it

Recognize the courage and determination of those who did it• Create relevant content for this audience

Get the project organically shared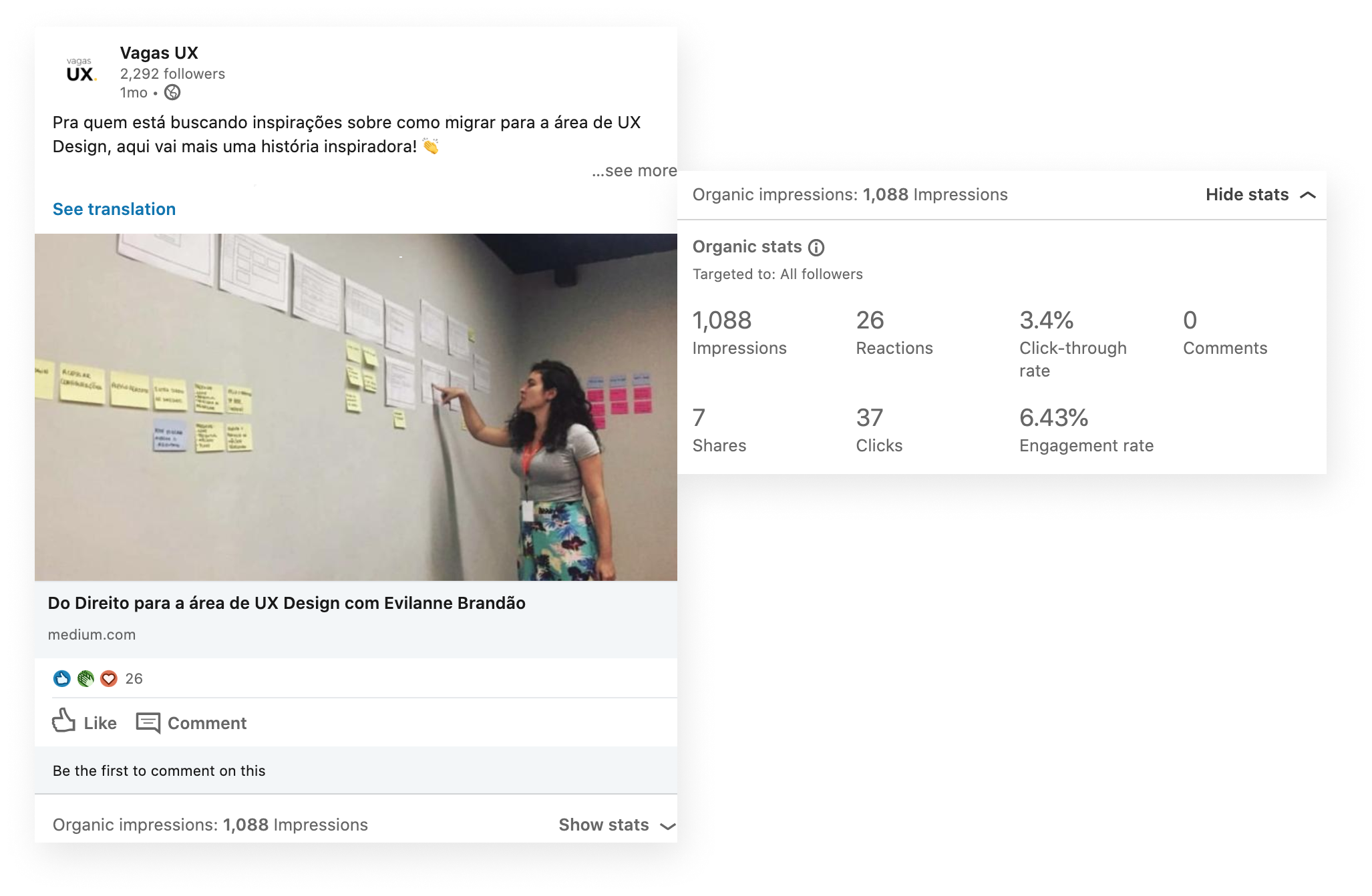 Updating the illustrations
The project was created with free license illustrations, as the main goal was to launch the website in a week with little investment.
After that, I was excited to complete the brand with unique illustrations and practice this subject.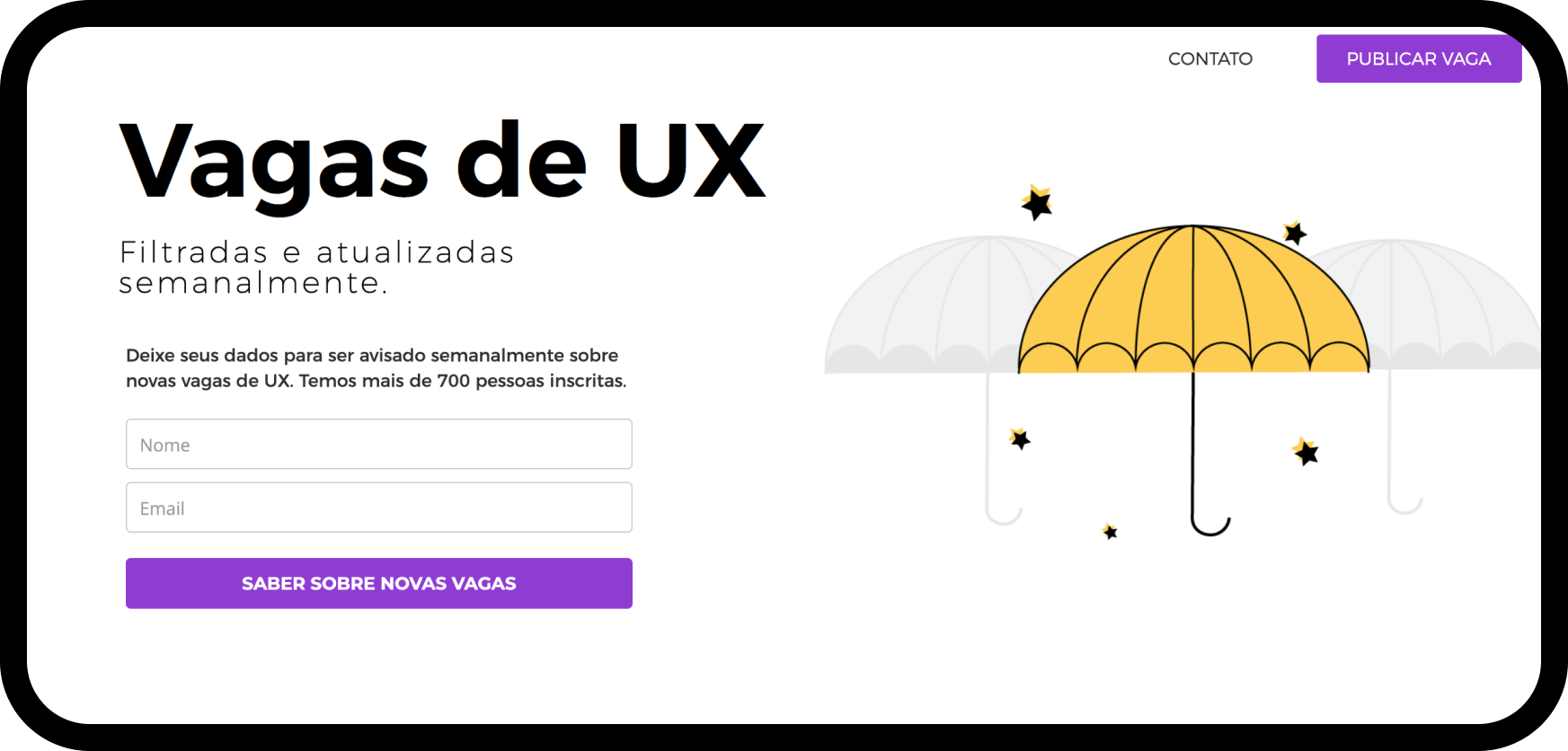 Defining an analogy & sketching ideas
The term UX Design is often related to the umbrella in relation to the number of roles in UX. I decided to use this representation.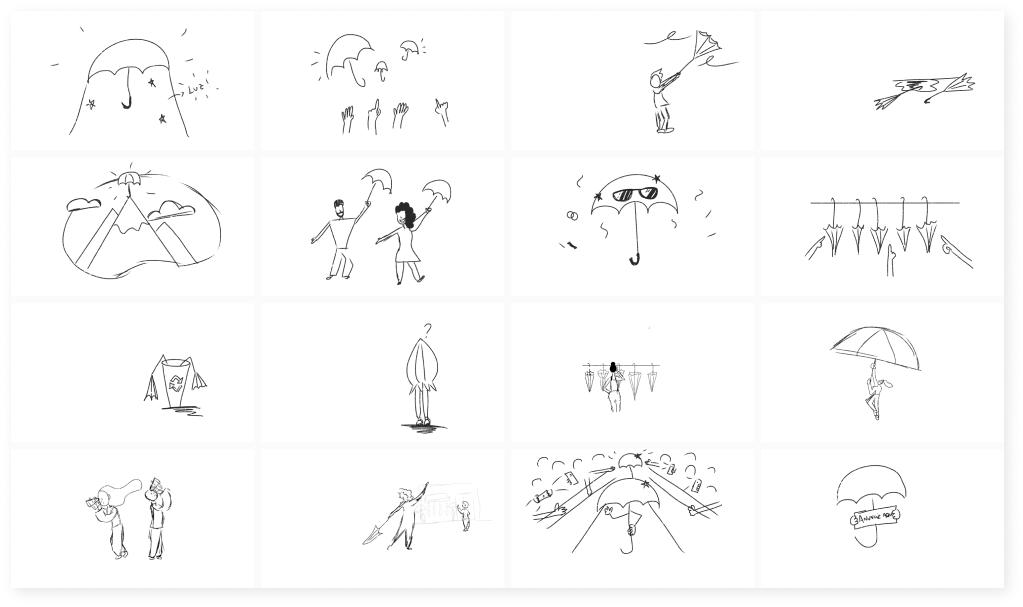 Experimenting an organic style
With a mood board ready, I got inspired to design an organic style initially, as it felt familiar, and I believed it conveys personality and a casual tone.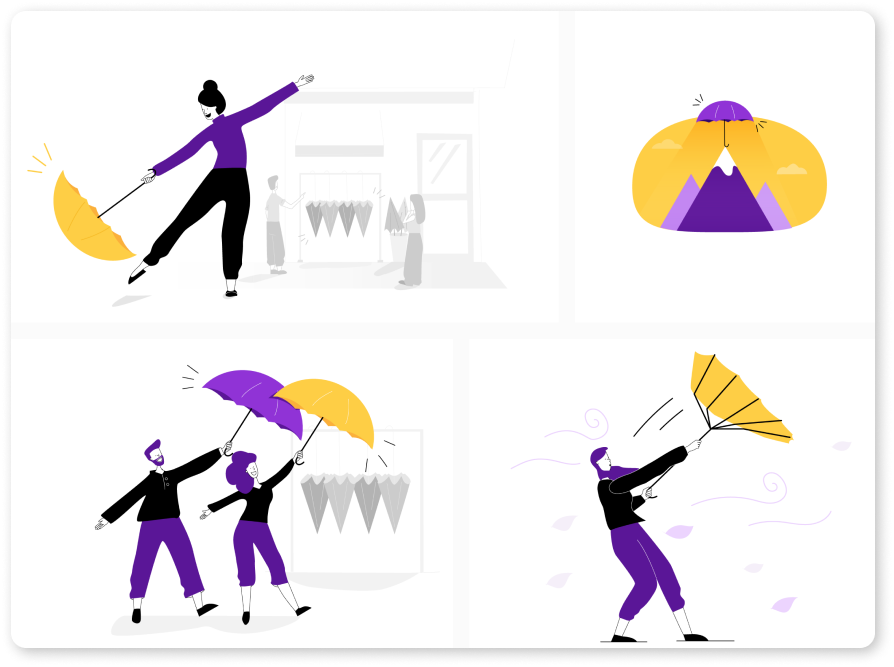 Geometric shapes as a final style
After many attempts, I decided to explore the geometric style following the tip of Meg Robichaud (designer and illustrator at Shopify):
"If you're looking for a quick win on line quality, I recommend choosing an illustration style that is proud to made up of simple vector shapes. If you're looking for a challenge, get out of my beginner's guide."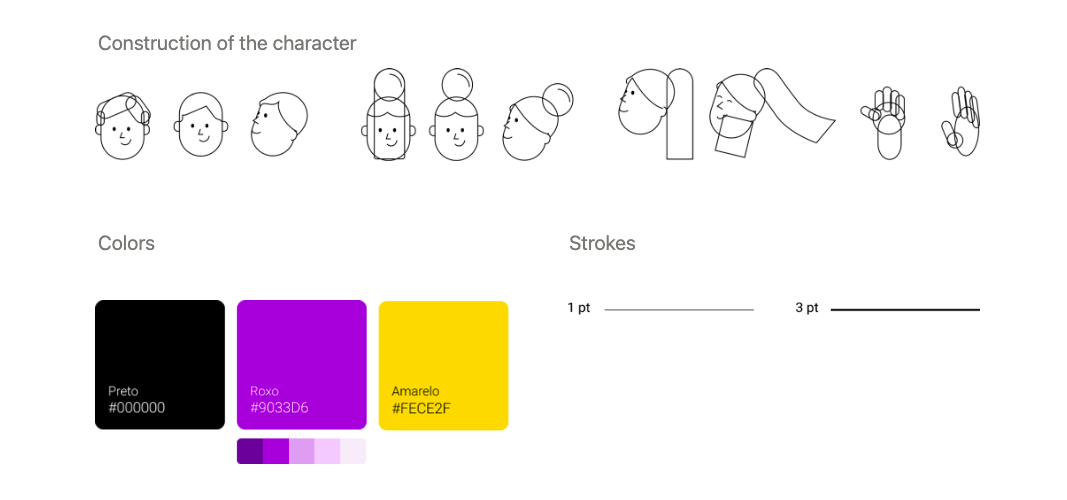 Final illustrations
Homepage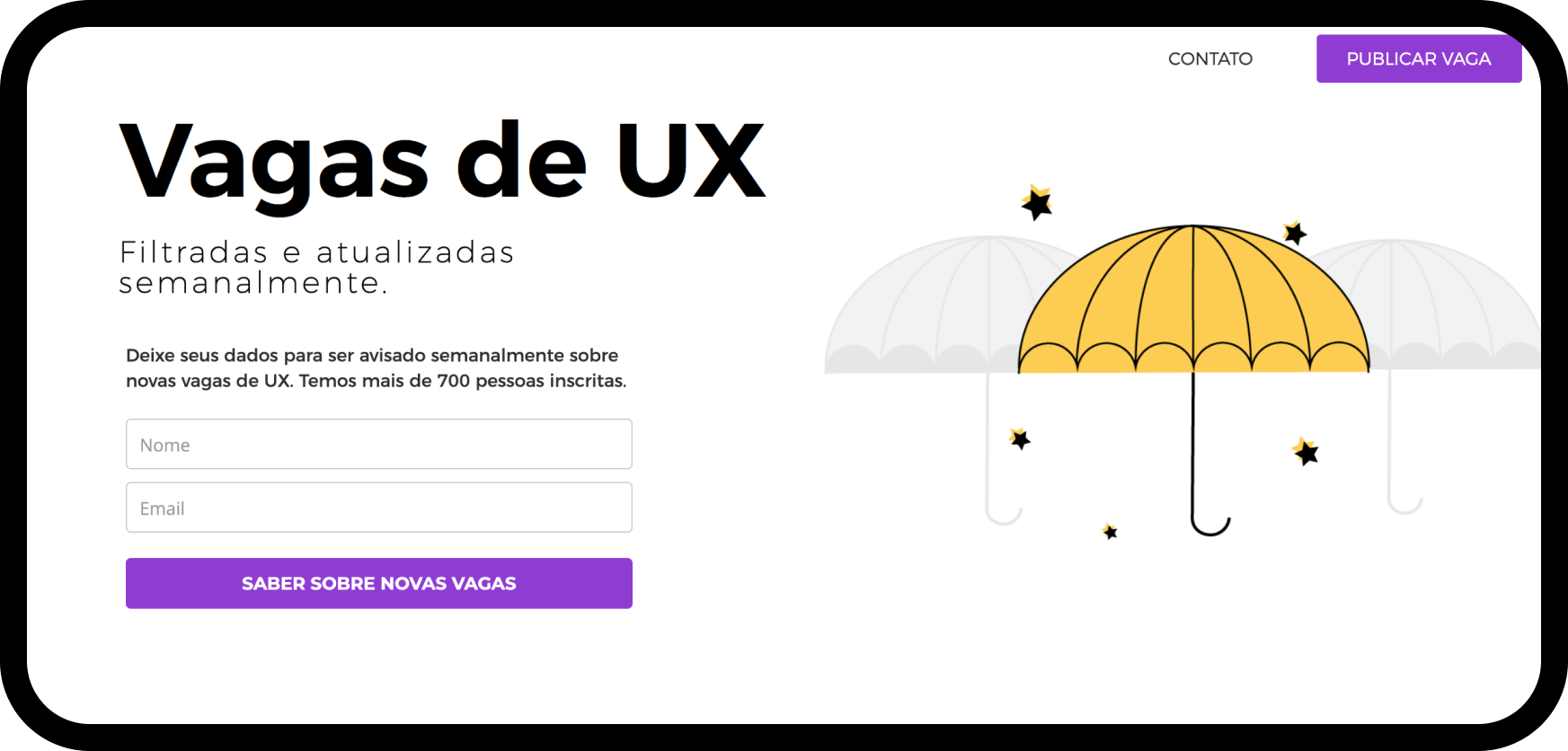 Share and/or feature an open position page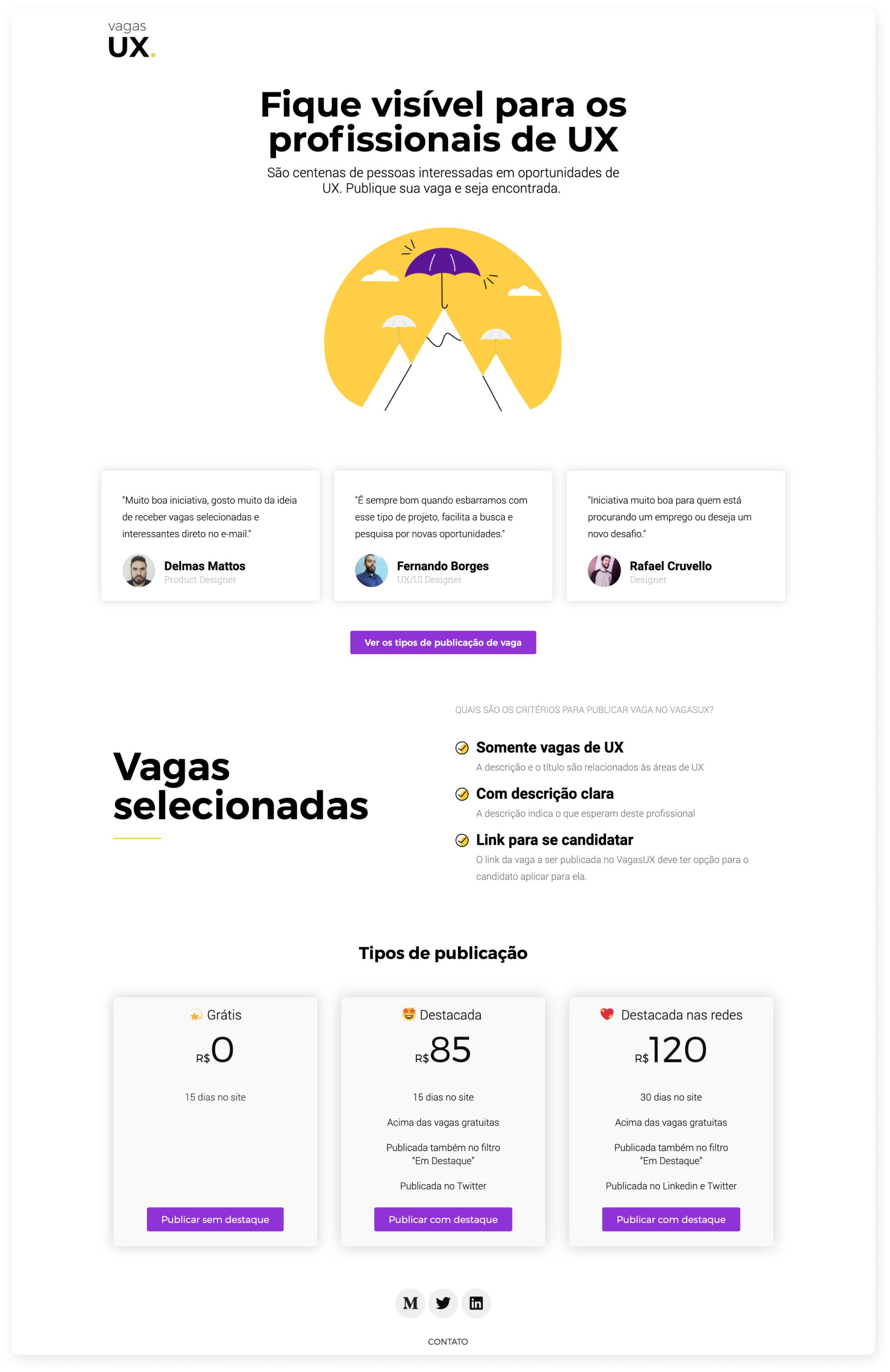 Success page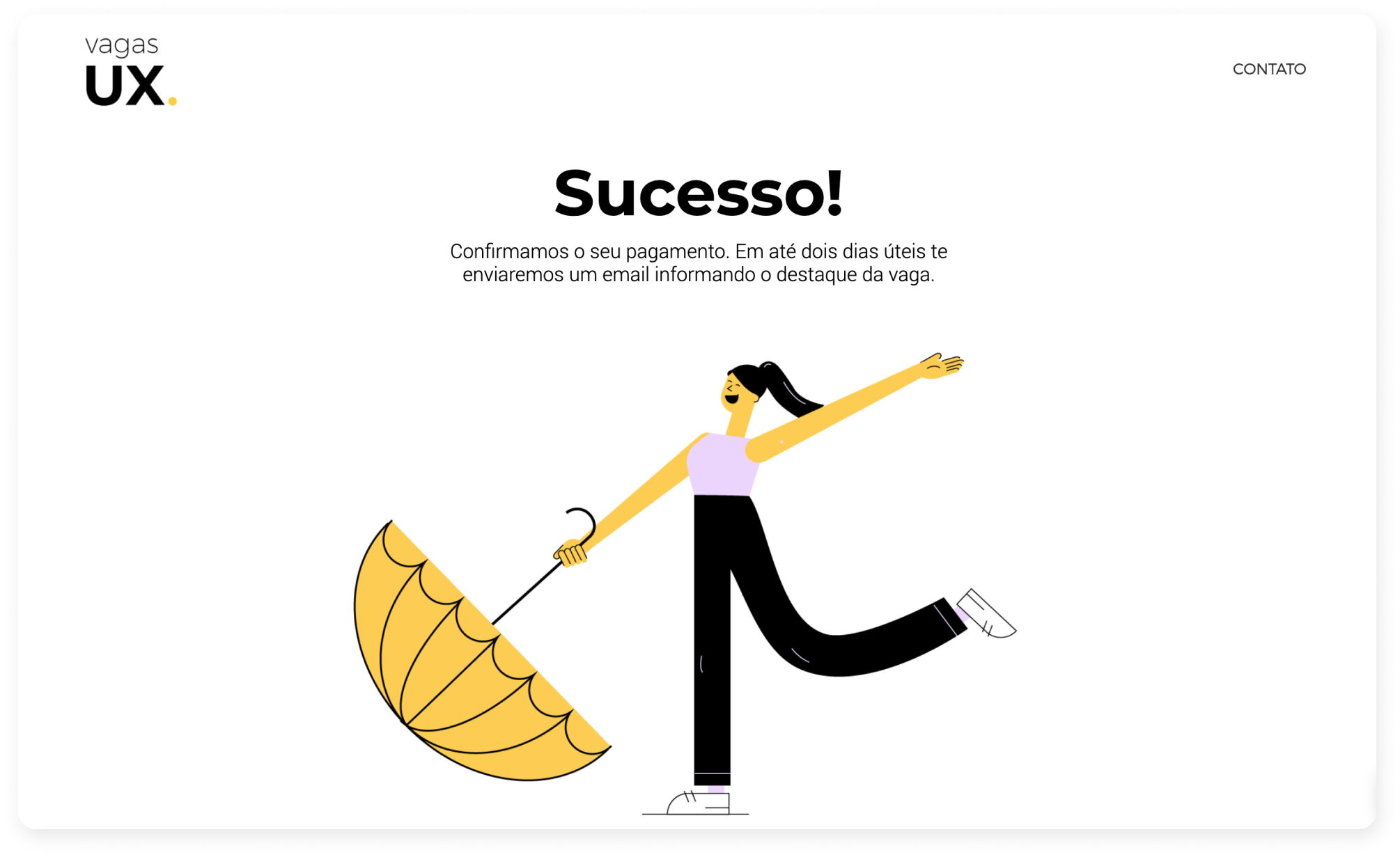 404 error page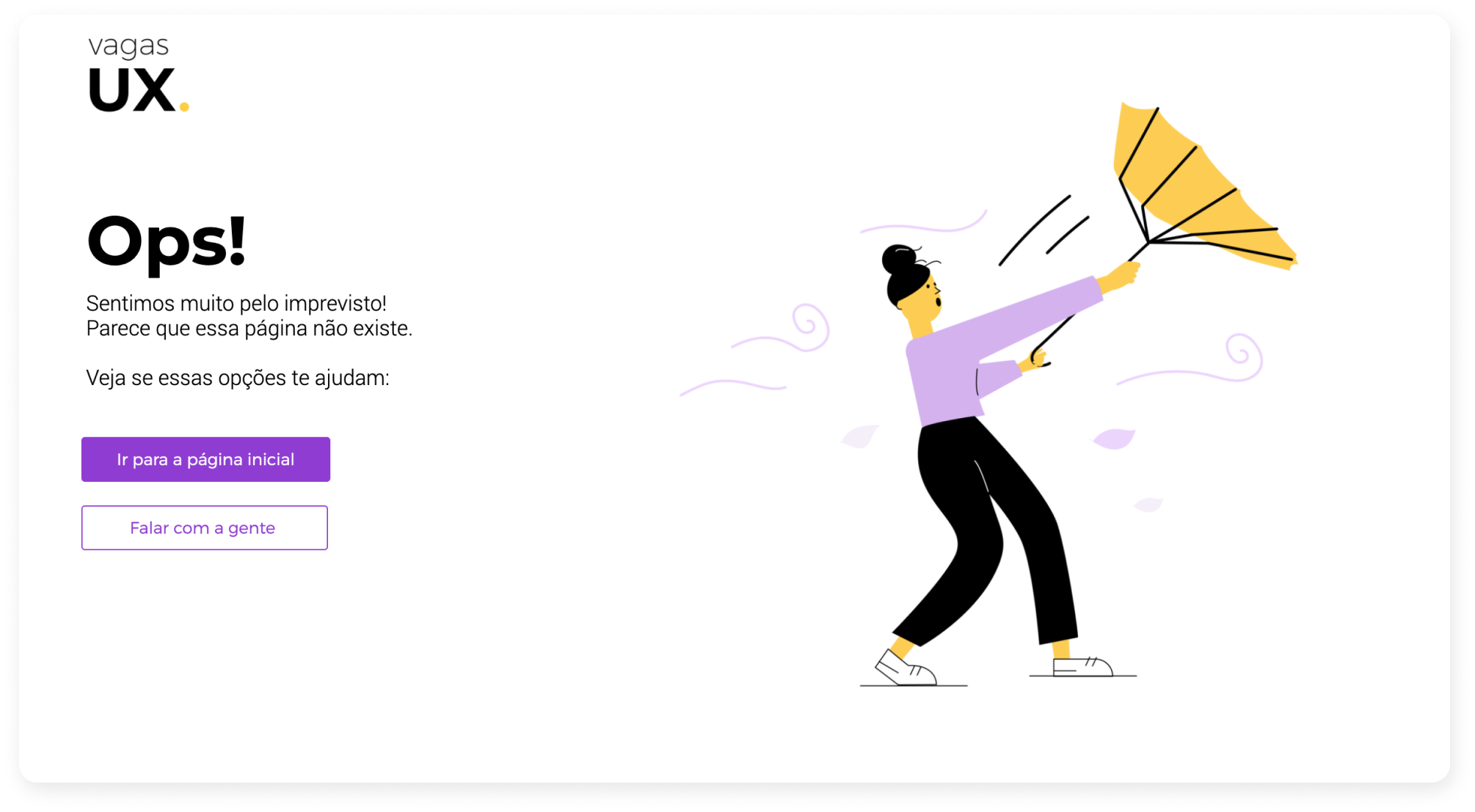 Problems solved
Launching with little investment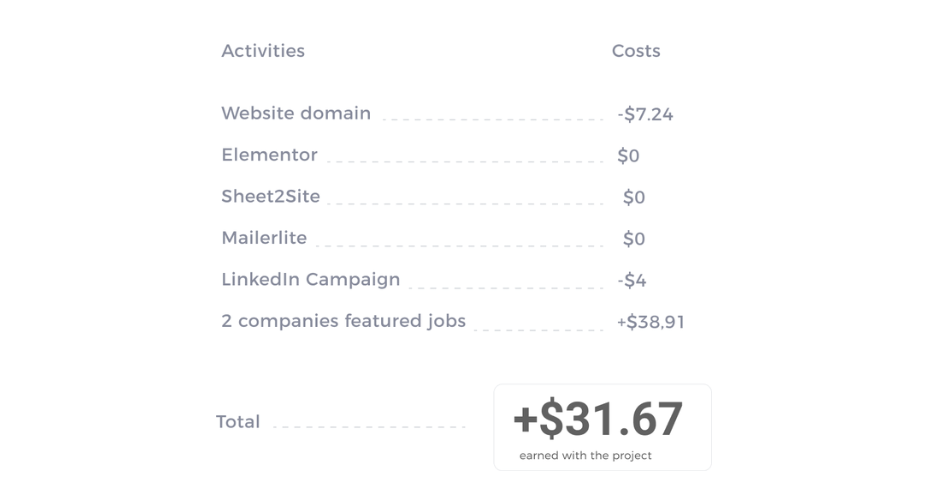 We launched the website in a week with almost zero cost.
Two companies paid to feature their open jobs position on the website.
Using LinkedIn credits to advertise
Although we didn't have Twitter, WhatsApp, or a personal Facebook account to announce the launching of the product, $4 we paid the first ads. We earned LinkedIn credits, created more campaigns with zero investment, and got subscribers.
Also, people shared the website on WhatsApp and Slack groups, as we've learned from the research.
Accepting the trade-offs of the free tools
Some tools had limited freedom to design. We accepted this constraint in the beginning and made our best to make it look better than the default visual.
Outcomes and achievements
Subscriber's feedbacks were positive about the importance of the project for the UX Design community.
"Very good initiative, I really like the idea of receiving selected and interesting vacancies directly by email." - Product Designer
"It is always good when we find this type of project, it facilitates the search and research for new opportunities." - UX/UI Designer
"Very good initiative for those who are looking for a job or want a new challenge." - Designer
A few numbers related to the project from Oct 2019 to September 2020:
5,345 followers on LinkedIn

+1200 subscribers to the newsletter.
💡 This project was a great opportunity to stretch my design skills and learn different areas.
We handed over this project to another designer that was willing to continue it. The project continues to grow and helps people to migrate to the UX Design field.